Events & Hire at The Loop
Private Hire in Mayfair
Welcome to the hidden party playground of Mayfair, the venue is made up of 4 unique rooms, spread over 3 floors with the capacity to entertain over 1000 people.
Our Cocktail Bar is the perfect spot for after work drinks where you can sit back, relax and enjoy a range of creative cocktails. If you're in the mood for partying until dawn, then descend downstairs into Opal Bar to discover our sophisticated party lounge. Our restaurant and bar space, Caspers, is an intimate space with electric blue seating, brick walls, and has a New York Warehouse vibe. Our famous Groovy Wonderland is home to the best 80's & 90's tunes with a giant old school flashing dancefloor to create the ultimate disco experience.
Welcome to the bar, club and restaurant which has everything to offer under one beautiful roof.
View our Corporate Brochure below.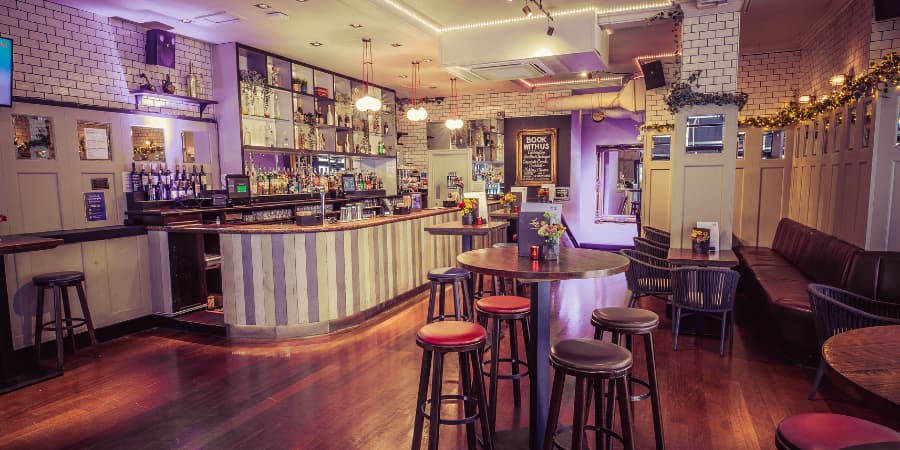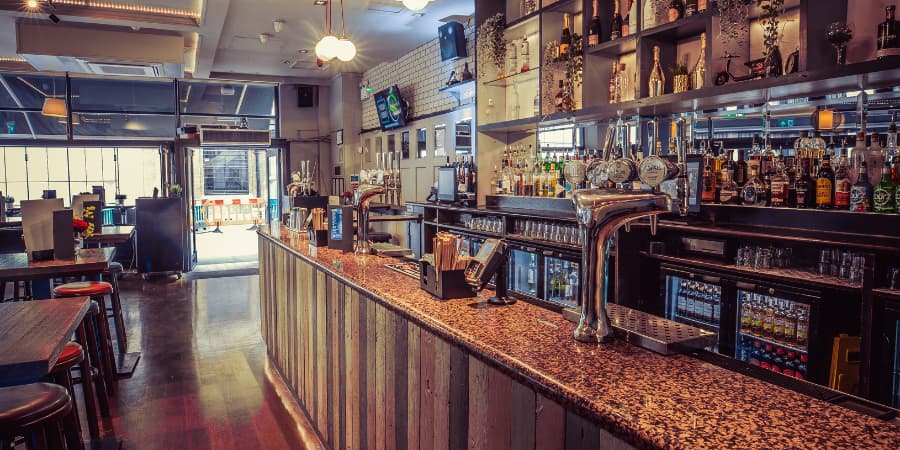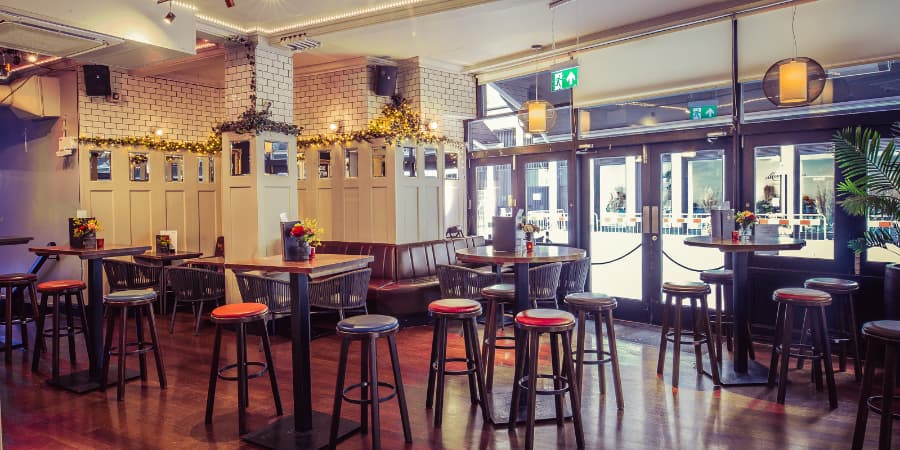 Cocktail Bar
Our Cocktail Bar is light, airy and the perfect place to ease you in to a night of fun, frolics and debauchery.
Relaxed yet vibrant this versatile space lends its hands to a multitude of events.
Standing: 120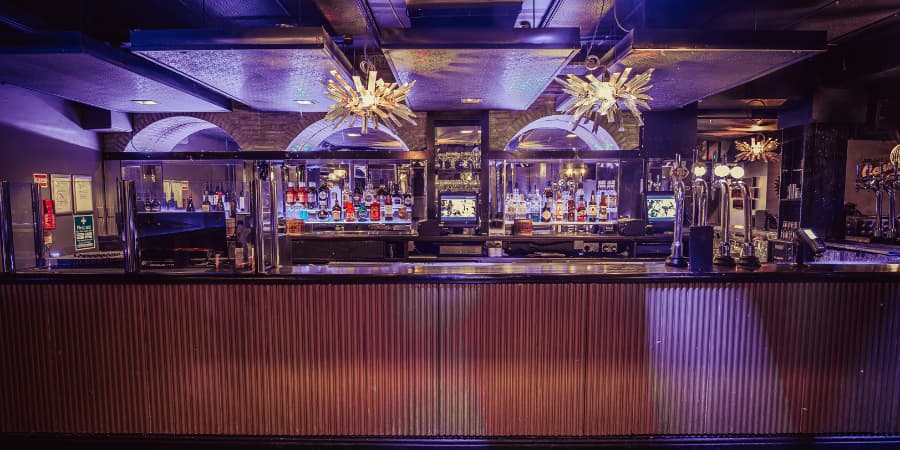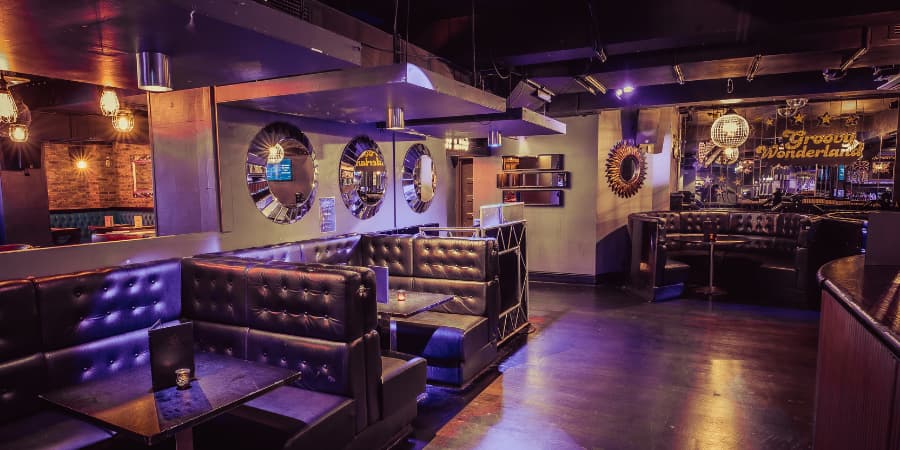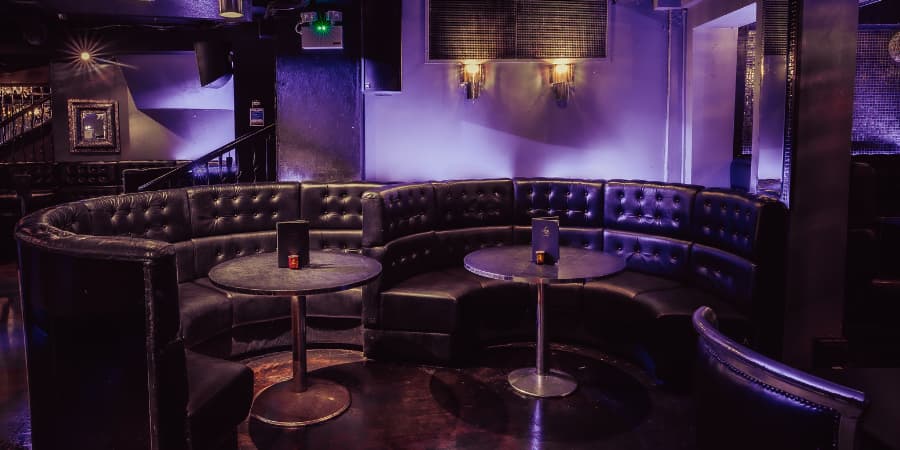 Opal Lounge
Our sophisticated party lounge is fitted with 13 dark leather booths, stylish surroundings & equipped with its own DJ Booth playing a mix of chart & contemporary music to create the perfect atmosphere.
Standing: 350
Seated: 100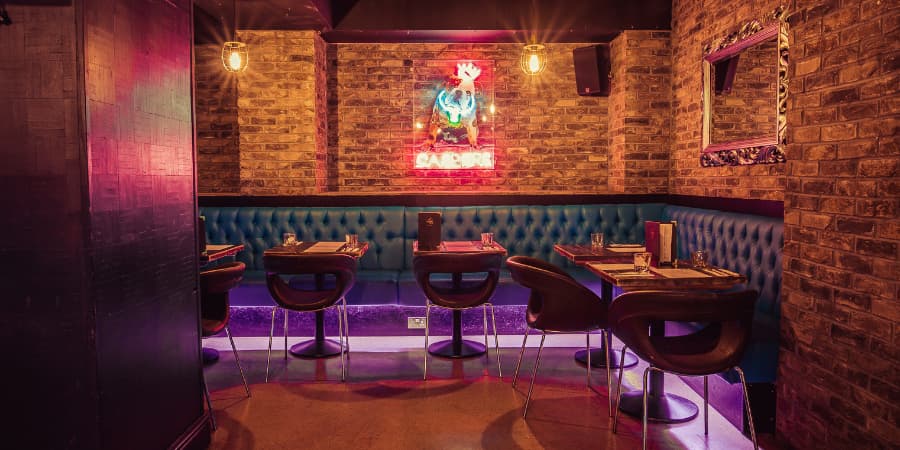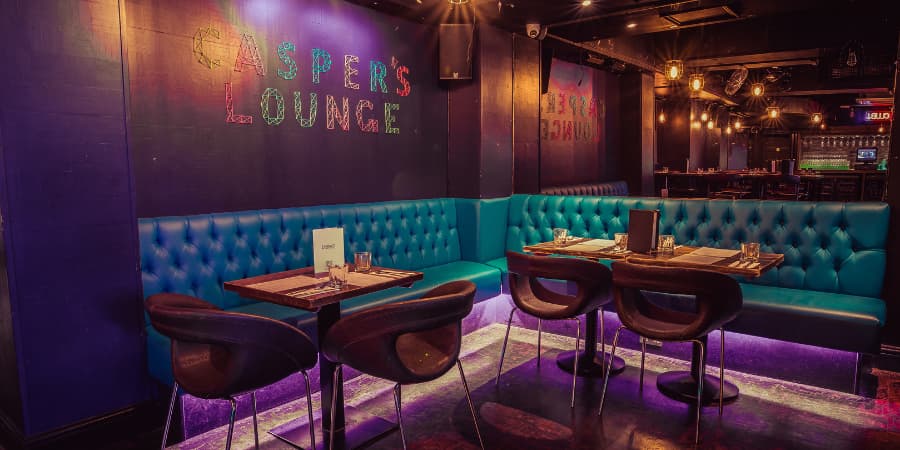 Caspers
Our restaurant has a relaxed feel, with some New York Warehouse inspired quirks.
Casper's is ideally located beside Opal Bar and has versatile seating which can be adapted for your comfort. This room is perfect for sit down lunches & dinners, or a private buffet, complete with its own private bar.

Standing: 100
Seated: 80
Cabaret: 60
Boardroom: 40
Theatre: 90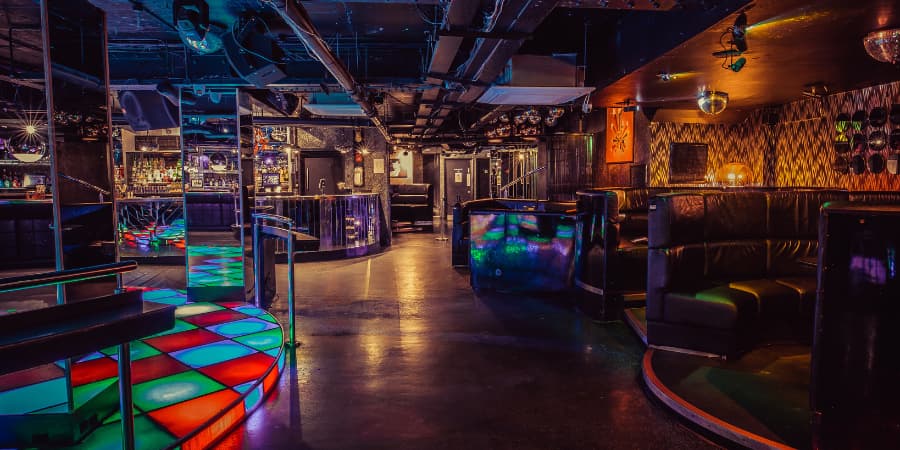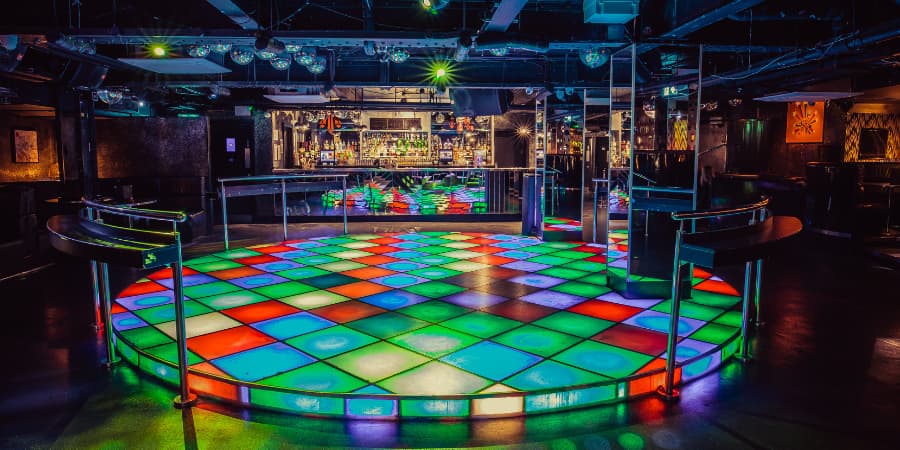 Groovy Wonderland
Groovy is our third and final floor, boasting two flashing dance floors & two bars.
There is plenty of seating available with 10 unique booths. We can change the dance floor settings to suit your event along with the lighting to create any atmosphere you like. This room is self-contained with a large cloakroom & private toilets.

Standing: 450
Seated: 128
Cabaret: 70
Boardroom: 80
Theatre: 120
We have hosted events for industry giants such as Arcadia, Tesco, and Travelzoo - so why not get in touch today to book your bespoke event?
Simply enquire below, email us on [email protected] or call us on 03300 949251 to discuss your event requirements.